What are you doing about COVID-19?
We are still running limited classes.
Click to see our COVID-19 Safety Policies.
Is this Historical European Martial Arts, or HEMA?
No, this is not HEMA. We don't limit students to European weapons. You don't have to read old manuscripts.
Can you teach me HEMA?
Yes. Our Head Coach teaches HEMA as a study through private lessons. Information here.
When do Beginner classes start and how old do I need to be?
Beginner classes are always running. Drop-ins are welcome. The first class is always free.
We take students 16 years and older.
Can I observe before participating?
Absolutely. Just drop by during a Beginner training. We'll even let you swing a sword outside of class.
What should I bring or wear to class?
Yourself and a bottle of water. Comfortable clothes that don't limit your movement. Closed-toe shoes are required. We provide disinfected loaner gear.
When do I start sparring?
We introduce focused sparring games early.
It is up to you when to take the next step into full-contact sparring.
Do you use real, metal swords?
We use a mix of blunted steel, synthetic, and rattan weapons for different purposes.
Some materials have better flex for thrusts, some emphasize posture, and others encourage defense.
Is this real fencing?
We do not teach Modern Olympic Fencing (foil, saber, epee). This is fight training with weapons and all sword-, staff-, dagger-, etc.-fighting can fall under the umbrella term of "fencing".
I don't get it. What is this, really?
It's basically MMA with weapons. We do not role-play and are not reenactors. We train for fighting, not fantasy.
---
Rulesets
Our fighting system may be focused on a more modern approach, but our tools are similar to much of HEMA. As a result, our rulesets for competition are functionally the same. Below are the rules we use.
Rulesets Coming Soon
---
Equipment We Recommend – HEMA Gear
Mixed weapon combat is fairly new in the modern sport world. As such, we primarily use HEMA equipment, from HEMA vendors. It's safe, durable, and highly mobile compared to gear from other arts.
Gear List Coming Soon.
---
Recommended Vendors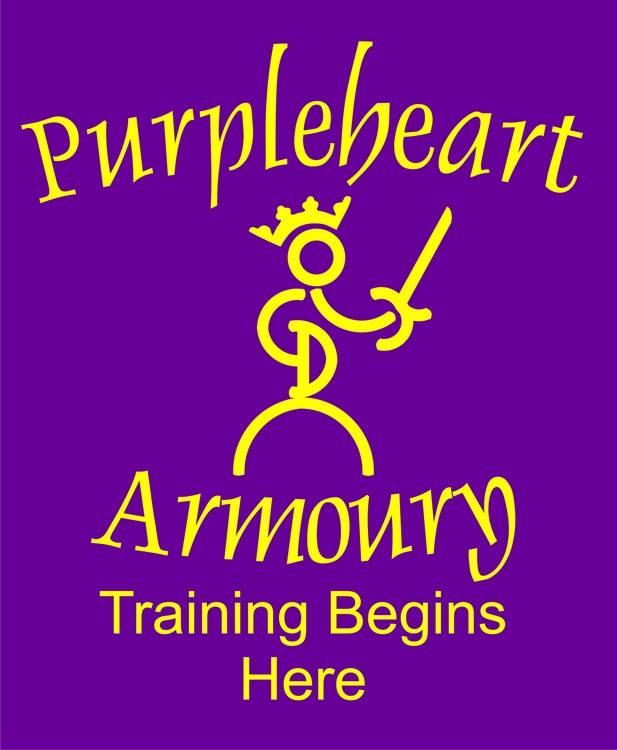 Purpleheart Armoury
Purpleheart Armoury sells most of the equipment that we use, including swords and protective gear. They're based out of Houston, so they're right down the road, too!

PHA is our go-to recommendation for most equipment. If you're looking for something made by a brand they carry, just ask them! The owners, Christian & Natasha, are wonderful and may be able to help.
Website: https://www.woodenswords.com/
---
Looking for More Info? Maybe We Can Help!