Mixed-Weapon Fight Training
The academy runs regular fight training and physical conditioning classes.
Students can start at any time with our Beginner practices.
See the schedule below for current practice times.
---
---
Beginner Fight Training
Join our Beginner's class to start your first steps toward being a confident martial artist and stronger you.

In each 1.5-hour weekly session, students build:
Efficient posture and movement, from the ground up
Skill with almost any one- & two-handed weapon
Strength, endurance, agility, and coordination
Confidence in sparring through focused drills & games
Classes for ages 16+ are held every Thursday at 7PM.
Drop-Ins welcome.
Location: Katherine Fleischer Park in Wells Branch, TX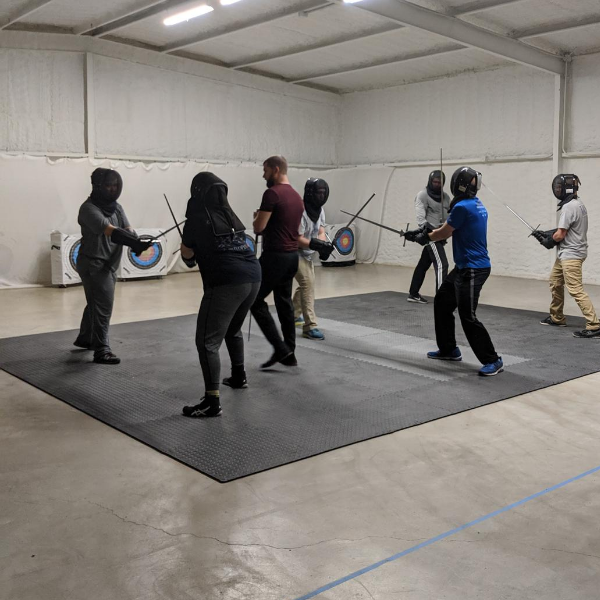 ---
Foundations Training
Foundations training is the next step up and is invitation only.
Each class is 1.5 hours long.
Foundations students focus on learning & implementing:
Advanced application of basic movement
Strategic & tactical approaches to the fight
Continued development of strength, agility, and timing
Sparring mindset & performance
Our Foundations classes have been adapted to the pandemic and are not currently running on a regular schedule.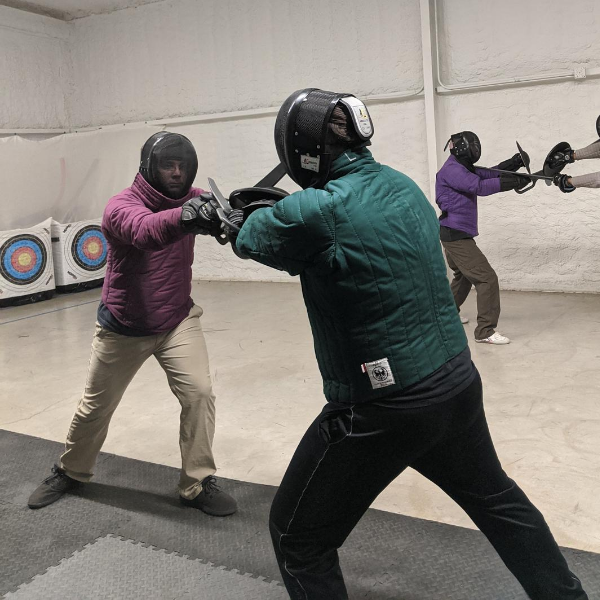 ---
Private Training
Private training with our head coach is an affordable supplement or alternative to standard classes. Any student can start private training, even those with no experience!
Ideal for:
Learning difficult concepts & applications
Those who prefer solo training
Weapons that are not covered in other classes
Tournament coaching & programming
Fitness Training
HEMA training, or studying historical sources
We are currently accepting private students in-person or online.
Sessions are priced separately from our normal dues.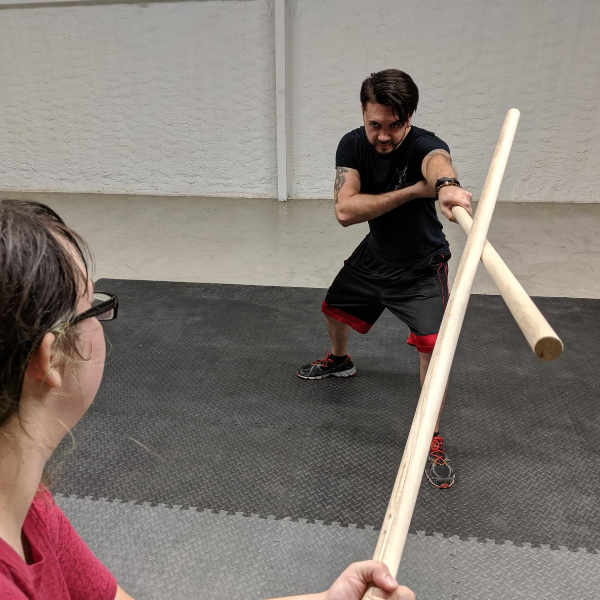 ---
Membership & Pricing
We support our students during the COVID-19 pandemic. As such, monthly dues for Beginner & Foundations classes have temporarily been cut in half.
Our current monthly dues for both Beginner & Foundations students are:
$60/mo.
All new students are required to attend Beginner trainings to get a feel for our teaching & training methods. Joining our Foundations classes is at the sole discretion of the head coach.
---
Ready to Train with Us?