Our Tournament Team
We believe that outside challenge is critical for growth, so we encourage students to test themselves against others. To lead the charge, we put together a tournament team. We named it after a fundamental technique in traditional European sword fighting, the Wrath Hew.

The Wrath Team includes the Academy's coaches & competitors. Each member of the team has competed in at least two league-level events in the last year and put countless hours into their own growth as a martial artist.
---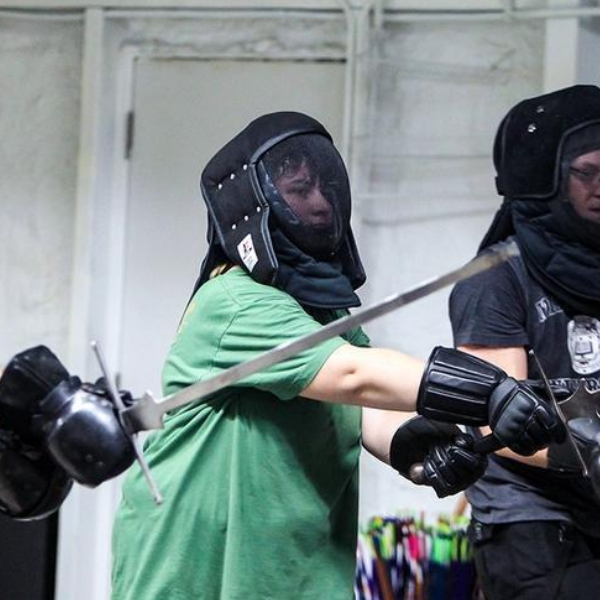 Erin Burt
Erin has 6+ years of martial arts and teaching experience. Erin's love of sword fighting is the natural extension of her love of martial arts and all things pedantically nerdy.

Roles: Assistant Coach, Competitor
Erin owns a snake breeding business and will probably try to make the conversation about snakes, somehow.
She likes showing students how to turn sword fighting into wrestling matches.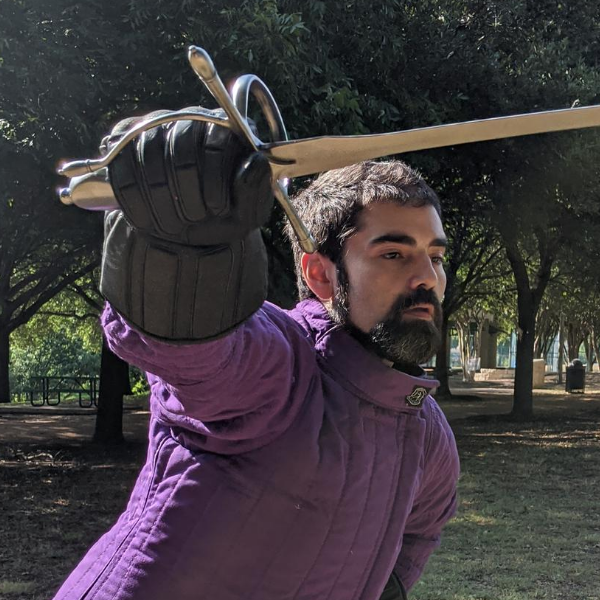 Stephen "Esteban Fiestas" Heacock
Stephen has a background in various martial arts, and felt the call of sword fighting in 2017. His love of learning and desire to challenge both himself and students shows in his enthusiasm for fighting and instructing.

Roles: Assistant Coach, Competitor
Stephen believes you can never really have too many swords. He won't be talking you out of that next purchase.
Skilled in both sword-play and word-play, Stephen's rapier wit will catch you off-guard with puns and Dad jokes.
Beau "Sniper" Hulgan
Beau competed in Olympic Fencing for 8+ years. His knowledge and skills from sport fencing are used to great effect in mixed weapon combat.

Role: Competitor
Beau has medaled in several HEMA tournaments, primarily in rapier events.
He brews beer and mead… because what else goes better with sword fighting?
Beau is a writer! Check out his work here.
Abigail Sims
Relatively new to the mixed-weapons scene, her background in other sports is wide and varied, ranging from ice skating to gymnastics & strength training.

Role: Competitor
Abigail's favorite weapons are her fists, but really big swords are a close second.
She is a published writer with fiction, stage plays, and poetry appearing in an array of avenues. She is currently working on her debut novel.
Abigail is also a writer! This is her website.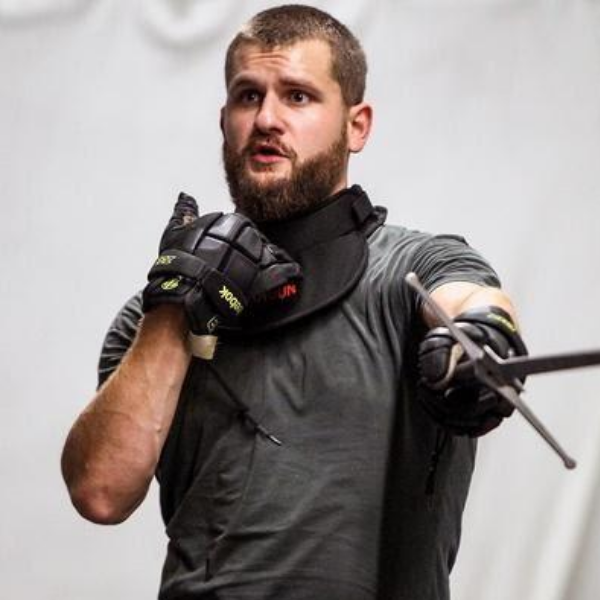 Bryant Coston
Bryant has over two decades of combined experience in martial arts, fitness, and cross-discipline training. A teacher at heart, he's here to share his passion for fighting.

Roles: Head Coach, Competitor
Bryant's experience ranges from small business ownership to American bull fighting (yes, in the ring).
He loves tying together physical disciplines, from combatives to vocal technique.
---
Curious about our family? Just say so.